1. Suitable for precast and cast-in-place concrete, reinforced concrete and prestressed concrete for high-speed railways, passenger dedicated lines, industrial and civil buildings, roads, bridges, ports, airports, etc.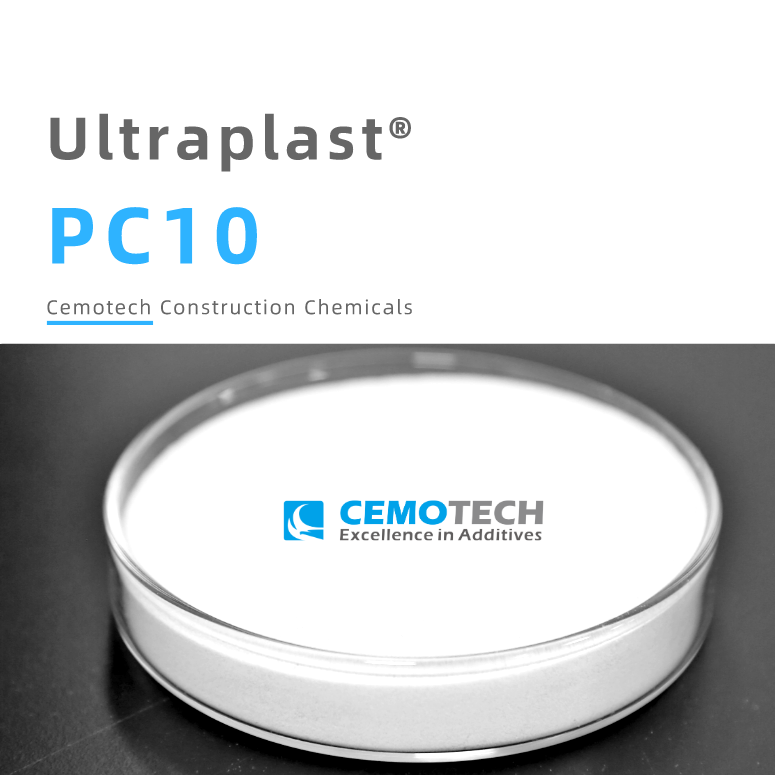 2. It is especially suitable for projects that require a long construction time for preparing concrete and high requirements for maintaining concrete slump, such as nuclear power projects.
3. PCE chemical is a high-performance polycarboxylate superplasticizer powderspecially used in high-aluminum and sulphur-aluminum cement systems. It is a white water-soluble powder, which has very excellent dispersing ability, can significantly improve the fluidity of cement-based materials, endow the material with excellent workability and high mechanical strength. It also has a very fast plasticizing speed. After being mixed with water, it can quickly play a role, significantly improving construction efficiency and meeting different construction requirements.
4. Polycarboxylate based superplasticizer can be compounded with various admixtures to form a multifunctional admixture, such as pumping agent, early strength agent, impermeable waterproofing agent, retarder, etc.
5. Polycarboxylate superplasticizer powderhas excellent adaptability, especially suitable for sulphur-aluminum, high-aluminum and gypsum systems. It can be widely used in various products systems such as dry mortar and concrete, and is especially suitable for the preparation of various high-end value-type mortar products and concrete products, such as surface self-leveling mortar, bearing mortar, etc.
→ Suzhou Cemo New Material Technology Co.,Ltd is a high-tech enterprise specialized in construction additives. → Estabilished in 2011 and expanded production scale in 2015. → Our production capacity is 10,000 tons of redispersible polymer powder, 5000 tons of polycarboxylic acid superplasticizer, 3000 tons of melamine superplasticizer, 2000 tons of defoamer, gypsum retarder, hydrophobic agent and other additives.